There is a stone just less than 30 minutes south of Albuquerque, New Mexico, which has the ten commandments written on it using an ancient variant of Paleo-Hebrew.
The Decalogue Stone resides along the trail which leads to the top of Hidden Mountain, a small mountain near Los Lunas New Mexico. To find this trail, take I25 South from Albuquerque. Get off at the Los Lunas offramp and go right. Drive this road westward for about 12 miles.
As I personally made a point to go visit the site. Included here are close-up photos I have taken of the stone to assist with anyone desiring to read it without making the trip.
Click on the links below the images below to view high resolution versions of the images.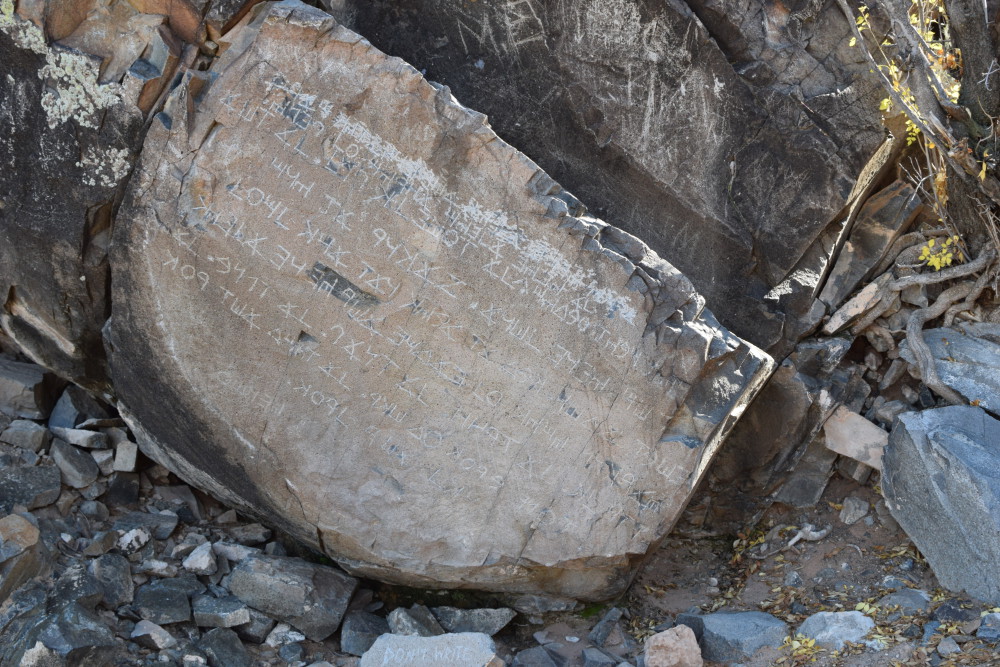 ---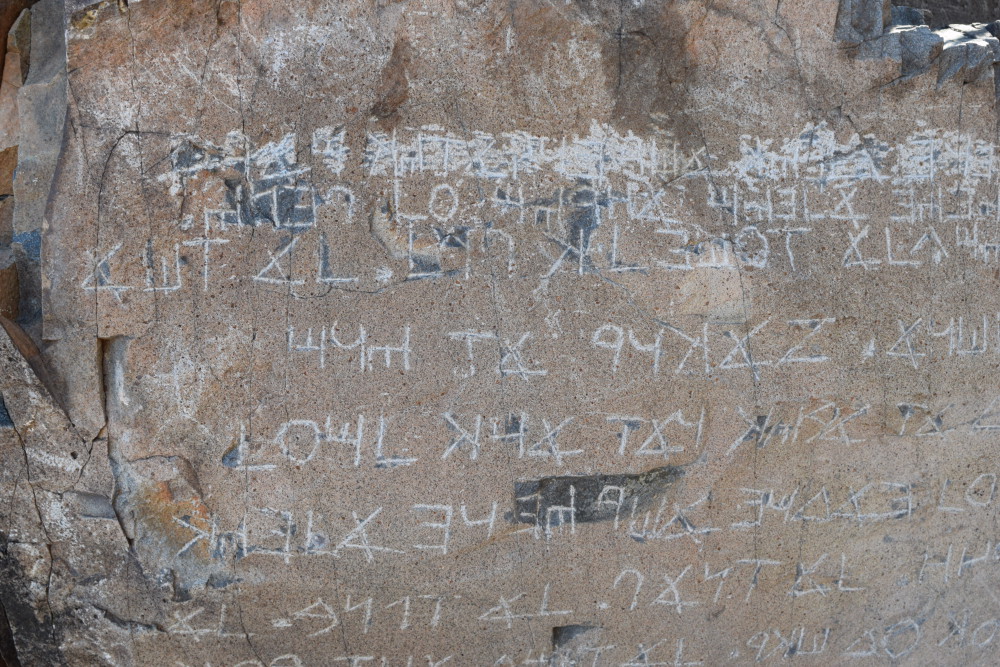 ---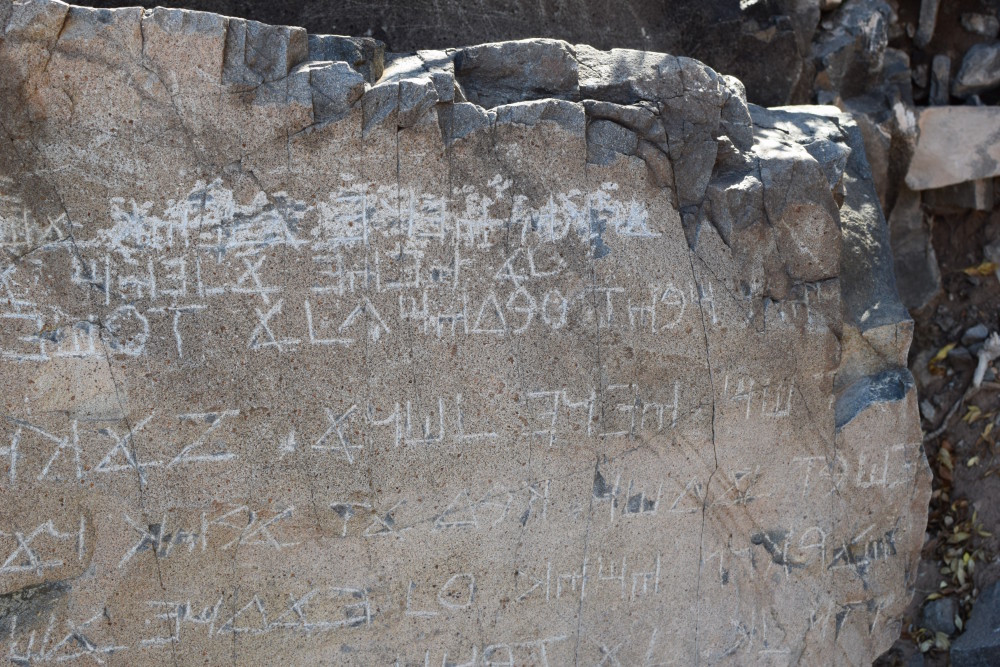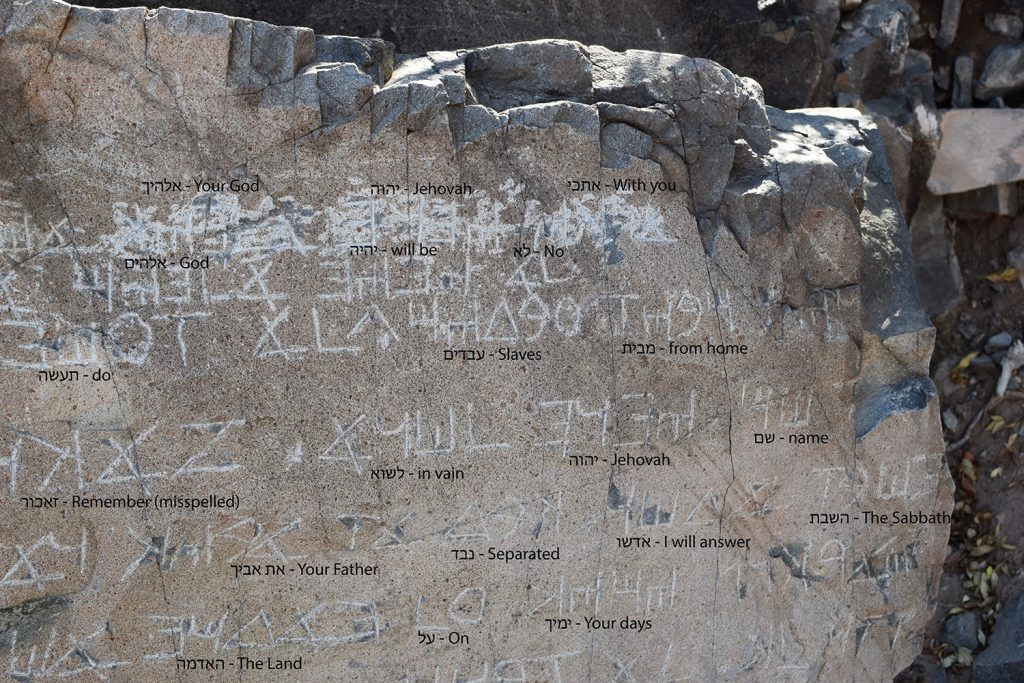 ---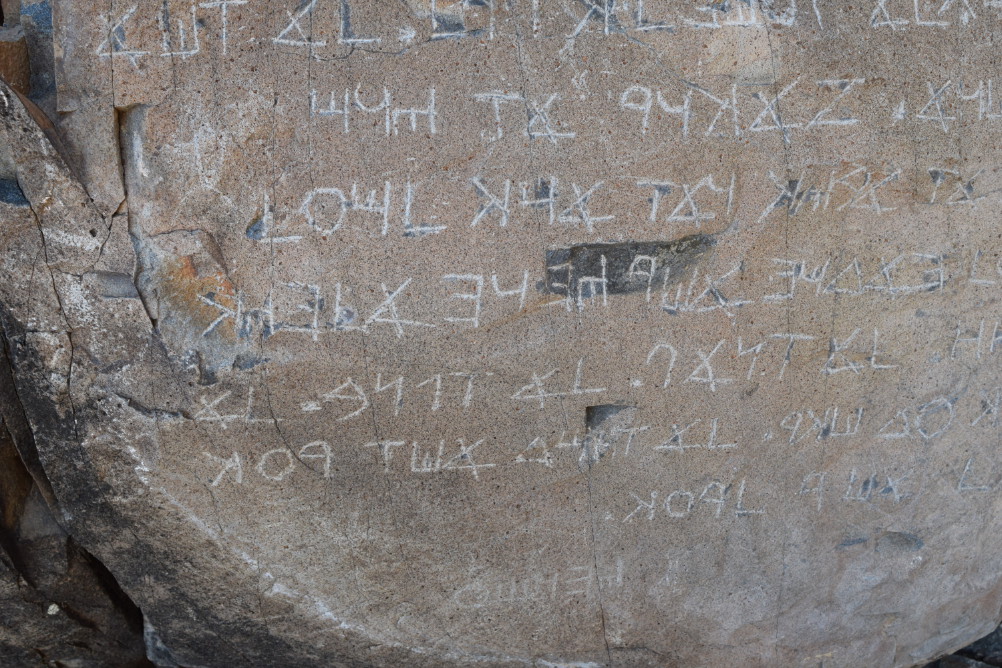 ---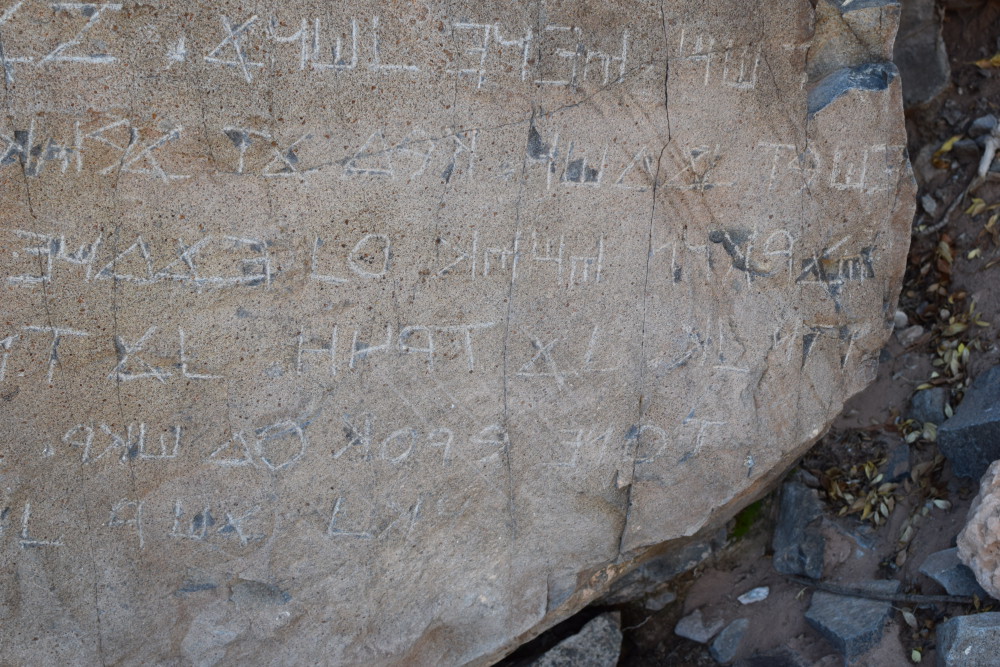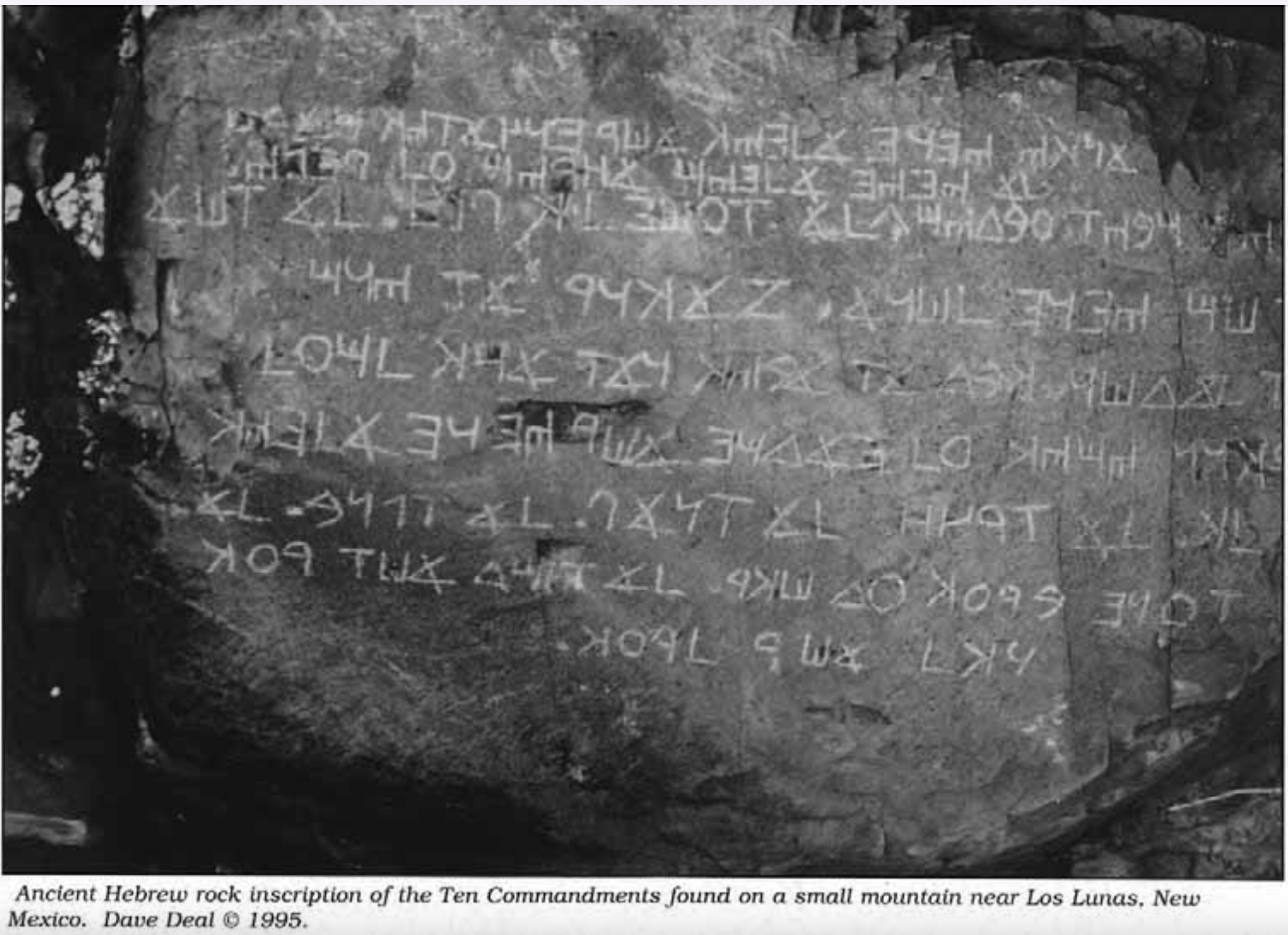 ---
---
---
---
---