Mormon 6

4 And it came to pass that we did march forth to the land of Cumorah, and we did pitch our tents around about the hill Cumorah; and it was in a land of many waters, rivers, and fountains; and here we had hope to gain advantage over the Lamanites.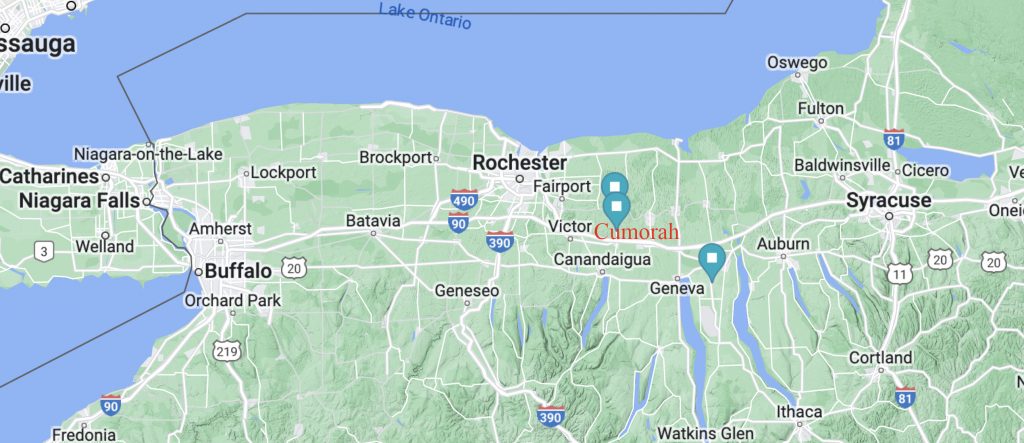 Dr. Fairchild of the University of Rochester, emeritus, wrote an interesting book on The Drumlin Hills of Western New York. It became so popular among the schools and colleges of New York that he became familiarly known as "Dr. Drumlin." There is not a similar region on this continent. The land of Cumorah consists of approximately 50 drumlin, or hog-back, hills of glacial formation, all having a north/south trend with an abrupt ending at the north. They are from one to six miles in length, about one rod wide at the north end, gradually widening as it extends southward until it blends with natural plain. Intermingled with these hills are about a score of small lakes called finger lakes. They range in length from two to thirty miles and from one to three miles in length and from thirty to three hundred feet deep. Practically all of these hills have from one to three fresh water springs bubbling out of their bases. Some time in the remote past these drumlin hills were ripped up and the finger lakes gullied out by a receding glacier, so the scientists tell us.

The water from these springs finds its way into the small lakes, and each lake has an outlet stream sometimes equal to a small river. Some of this water is used to supply the water systems in villages and small cities. Palmyra village improved their water system 100% while myself and family lived there by running a pipeline from the center of Canandaigua Lake to Prospect Hill, a drumlin hill within the village limits. The water from these outlets join together forming larger streams or rivers, prominent among which are Ganargua (Mud Creek) and Clyde River, which in turn flow into the "Waters of Ripliancum," or Lake Ontario.

Willard Bean in the book Willard's Cumorah – pages 150-151
Need any more be said? The Hill Cumorah of New York is located in a land of many waters.